NAKAZO INTERNATIONAL, a company specialized in ice machines with the most advanced technology in the industry
Unique technology
As a professional company with 32 years of ice machine technology in Japan, NAKAZO INTERNATIONAL is a professional ice machine company that takes only one path without any temptation or expediency. We produce the highest quality products with constant research and systematic technology and export them to all over the world. By securing long-term technical skills and quality competitiveness, we are establishing a sales market through trust by securing its place in a changing market.
Realization of quality priority
We have enhanced the durability by concentrating our technological power to the invisible part and practice NAKAZO's craftsmanship. We are also proud to be a company that can grow together with our customers. We will be a leading company in terms of quality and service, and furthermore, we will be Snow Van recognized by the world. We will realize customer-oriented 'honesty, trust, craftsmanship' and the NAKAZOKOMO's own highest quality priority, not sudden sales that dazzles customers with colorful advertisements or words.
Reliable company
We will do more research and efforts to become an honest company that our customers can trust and visit so that safe food can be settled. We will upgrade Korea's ice machine industry one step further with superior technology and will do our utmost to develop the ice machine industry.


All employees of NAKAZO INTERNATIONAL
NAKAZO INTERNATIONAL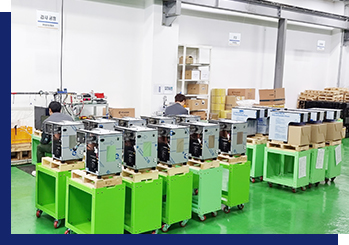 2NAKAZO, a maker of "First Love with Snow" in 2016~2017, has analyzed market research, customer needs, and customer reviews and has been devoted to research and as a result, it has launched 'SNOWVAN' of superior quality. We will keep honest principles and technologies for our customers.